This morning I can't even drink coffee because I am sick to my stomach because of what the bleeding heart Liberals have done to a once great city. As I watch the news reports of the city in chaos and burning I want all the business owners and people hurt by this bullshit protest and [...]
Grab your cup of coffee and let's review what has happened to Fox News? The swamp creatures in Washington are really infiltrating what was the only truthful news on television. I remember on election night 2016 Fox News version of the Dough Boy Chris Stirewalt was sitting on the set claiming his expert opinion showed [...]
Grab a cup of fresh brewed coffee and let's discuss how stupid the Democrats in Minnesota are. I'm not sure what they expected when they elected two of the biggest Swamp Creatures in Congress as the Governor and Attorney General. These two Pieces of Shit are destroying almost 50% of Minnesota Small Business for a [...]
Grab a cup of coffee and join me in looking at news of the day. I was watching CNBC yesterday and the very stupid woman who was anchoring announced that the United States is facing a meat shortage. She also mentioned that China was buying all of our whole hogs and shipping them to their [...]
Evidence published today adds to the mounting pile of recent research over the past five years suggesting that coffee may actually make you live longer. Of course with so many coffee drinkers across the world, such research tends to make headlines in popular media, which has been aswirl in coffee-and-health-related headlines lately for two reasons: [...]
" Great for a HOT Evening!"           Ingredients: 2 cup boiling water 4 Bigelow® Sweetheart Cinnamon Herb Tea Bags 2 Bigelow® Green Tea Bags 4 ounces vodka Ice Yield: Serves 4 Instructions: Place tea bags into measuring cup and add boiling water. Let steep for 10 minutes. Remove tea bags. Refrigerate [...]
I'm not really sure how my coffee addiction even started. As a high-energy kid who used to (literally) run around in circles, I had never even considered it. It wasn't until I was 19, when a friend handed me a small iced coffee after a late night out, that I even tasted the stuff. I [...]
People who drink coffee have a lower risk of dying from a host of causes, including heart disease, stroke and liver disease, research suggests – but experts say it's unclear whether the health boost is down to the brew itself. The connection, revealed in two large studies, was found to hold regardless of whether the [...]
New research about the possible health benefits of coffee. Coffee lovers may be raising their cups—and perhaps eyebrows—at the recent news (in the Journal of Agricultural and Food Chemistry) that the drink contains soluble fiber, the type that can help lower cholesterol. With about 1 gram per cup, coffee's fiber impact is modest. But the report [...]
A chronic inflammatory process that occurs in some, but not all, older people may trigger cardiovascular problems, a new Stanford study shows. Part of the solution might be found in a cup of coffee. Mark Davis and his colleagues studied blood samples and a variety of data from more than 100 clinical trial participants and [...]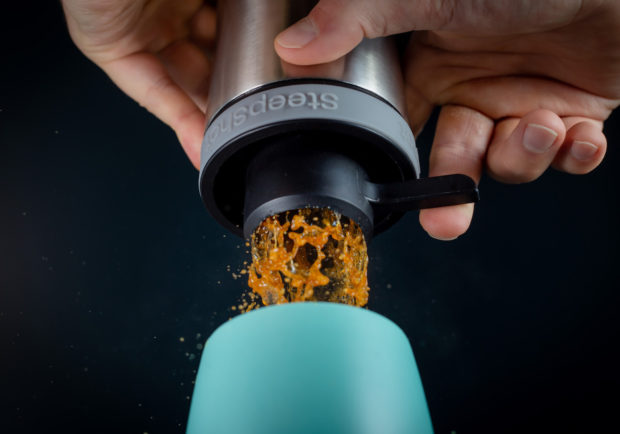 For such a simple brewing device, the path to the market for inventor Ari Halonen's SteepShot brewer has been long and complicated. But at last the pressure-oriented brewer conceptualized four...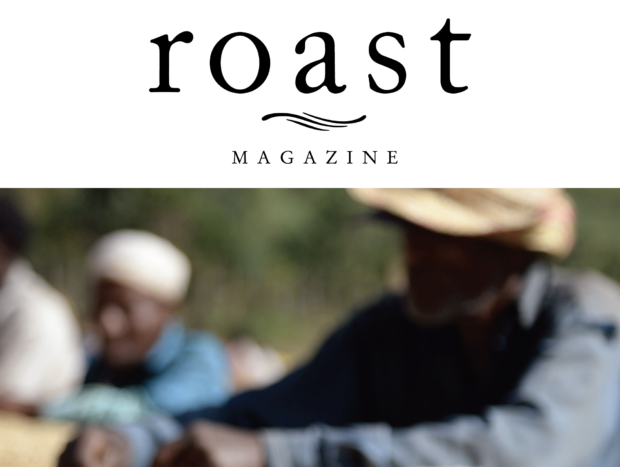 The July/August 2020 issue of Roast is out now, with in-depth articles on the relationship between time and color in coffee roasting, the importance of establishing a quality control program, and the meaning...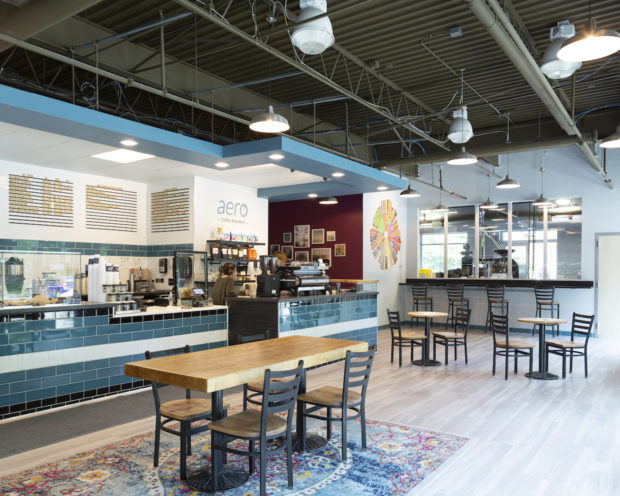 From the people who founded Boston Common Coffee Co., a new company has opened its doors in Northborough, Massachusetts, about 30 miles west of Beantown. Aero Coffee Roasters, which launched...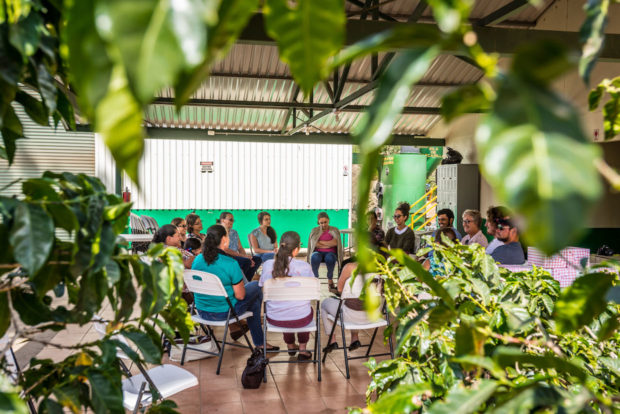 The socially driven nonprofit Bean Voyage is entering into new virtual territory with a program designed to empower women smallholder coffee farmers in the COVID-19 era. The group has entered...
The second retail outpost for the Brooklyn, New York-based roasting company Pueblo Querido is now open and offering Williamsburgers a little slice of Colombia. Owner Christian Guzman Herrera, who opened...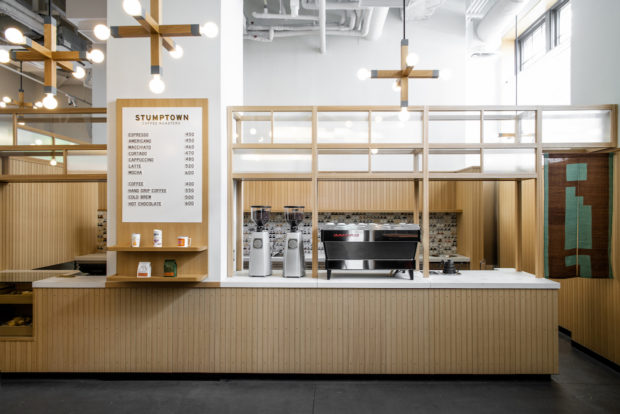 While maintaining fierce brand loyalty and continuous strides in the creation of packaged coffee drinks, Portland, Oregon-based Stumptown Coffee Roasters has not been immune from the retail impacts of the...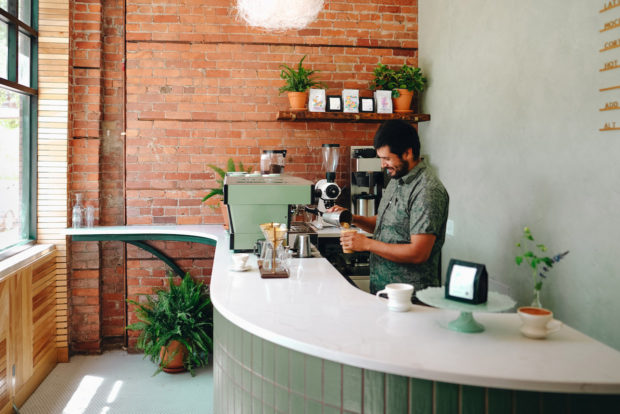 Though its name and location both recall a heavy industrial past, Milwaukee Caffe in a former automotive manufacturing neighborhood in Detroit is all about executing the finer details of coffee...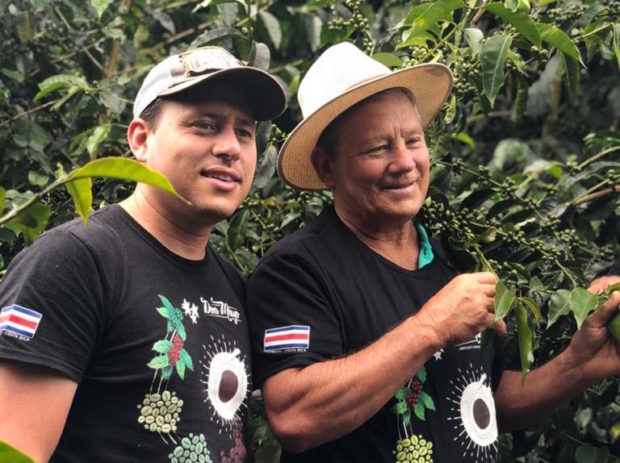 Twenty six coffees representing a wide array of coffee varieties and processing methods from three of Costa Rica's main growing regions have won 2020 Cup of Excellence awards. All three...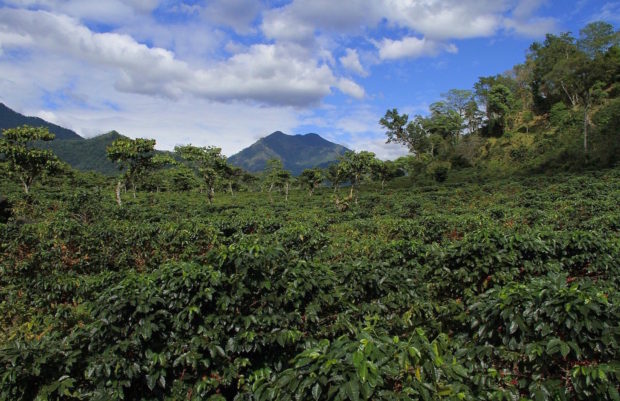 As the coffee price crisis wears on, the government of Guatemala has officially begun its exit from the International Coffee Agreement of 2007, which was designed to promote a more...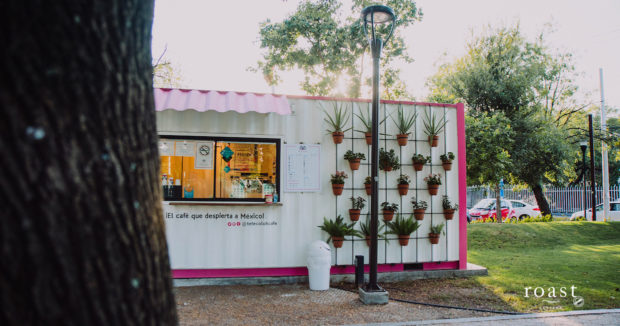 Vivir en la zona metropolitana de Monterrey es un ajetreo. Eso dicen quienes habitan esta animada y calurosa región al noreste de México. Una zambullida rápida en Twitter para comprobarlo: "la vida...